Women's Football East is pleased to announce that it is to sponsor Cambridge United WFC duo Emma Jenkins and Paige Logie for the upcoming 2016/17 season.
  It extends player sponsorship with the FAWPL South East Division One side into a 4th season since becoming involved with the club with Women's Football East, coming after its sister site the Supporting Women's Football Blog before. As founder of both and a keen supporter of the women's game I have sponsored women's football players for 5 seasons now and am pleased to continue to offer support in this way. Believe it is a positive and rewarding thing to do to show support and help a club and its individual players.
 This season Women's Football East will be sponsoring two players from Cambridge United WFC, Emma Jenkins and Paige Logie.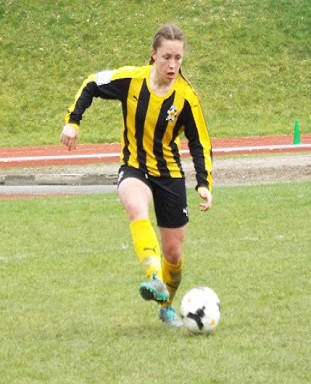 Sponsored Emma Jenkins last season too and am pleased to be able to do so again. An attack minded full-back with plenty of pace, likes to get forwards be involved when Cambridge attack. Marks well tracking back and doesn't make it easy for anyone to get past her.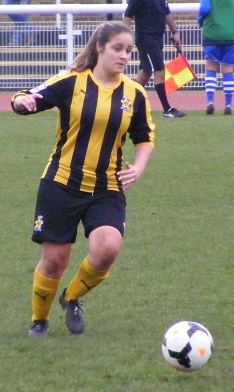 Striker Paige Logie joined Cambridge United WFC last season scoring 7 goals in 11 appearances which went along way to helping the club to achieve a record points haul and finish in the league. Strong on and off the ball often the foil through the middle of the attack.
Cambridge United WFC are looking to build on last seasons superb finish and get up amongst the promotion chasers and both players will be influential in helping them achieve that goal. Best of luck to Emma and Paige for the upcoming season.